I have been on holiday for a week, staying with my BF up North. And while I'm away shenanigans occur. Unbelieveable.
Rascal seems a little unsure about this whole deal. I think she would rather park up with the cars.
Who is this grinning midget on my horse?? It's my Mum. First time she has ridden in a year.
Yup Rascal does want to be parked with the cars. No riding for her. And why a stick Kim, are you too cheap to buy a crop?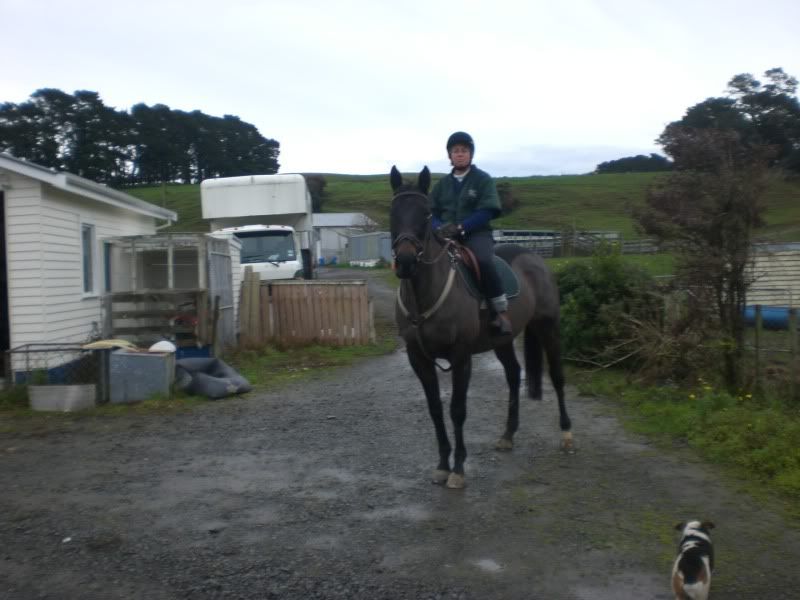 Not exactly a beautiful day I have to say.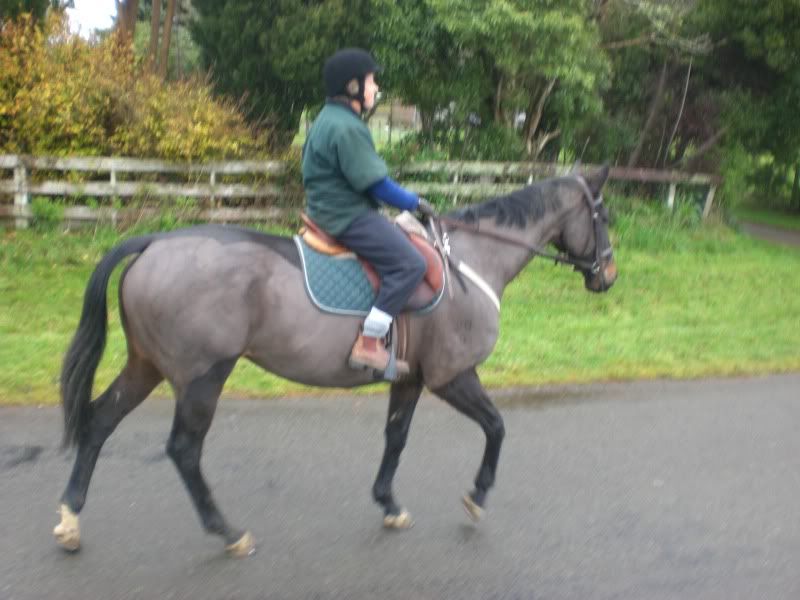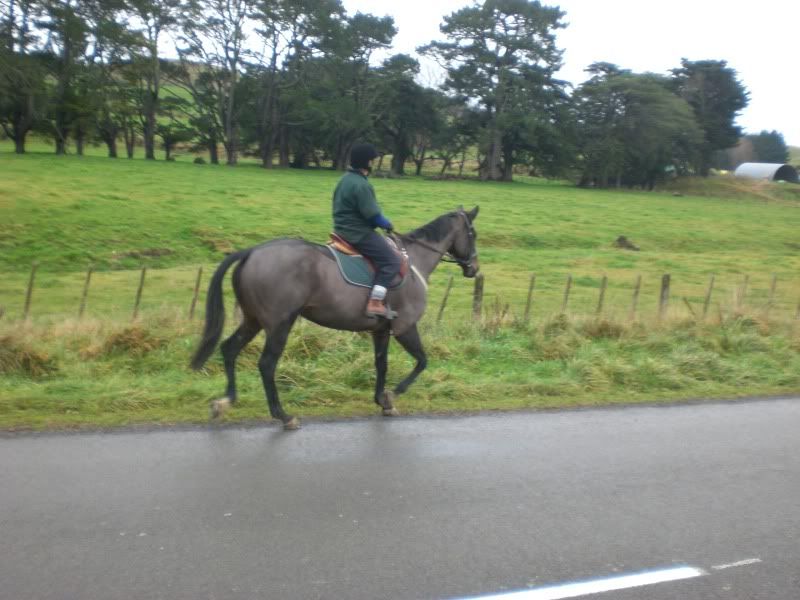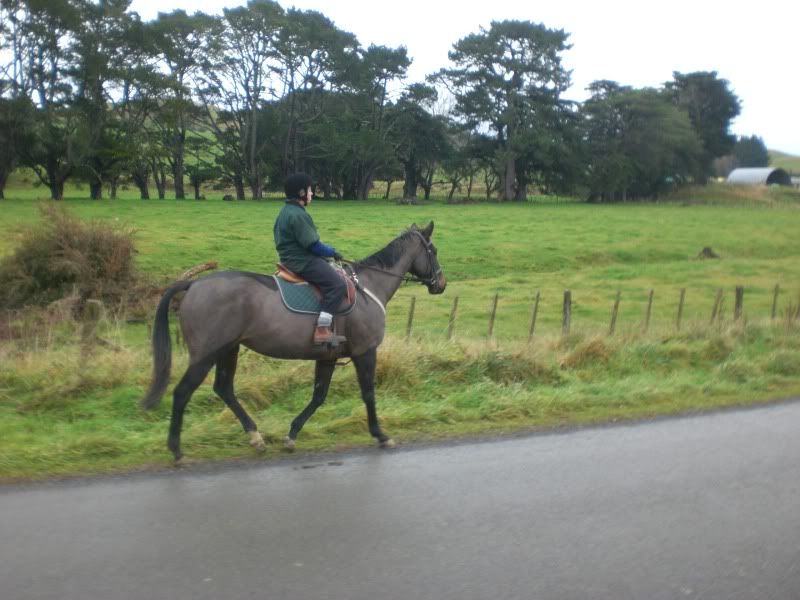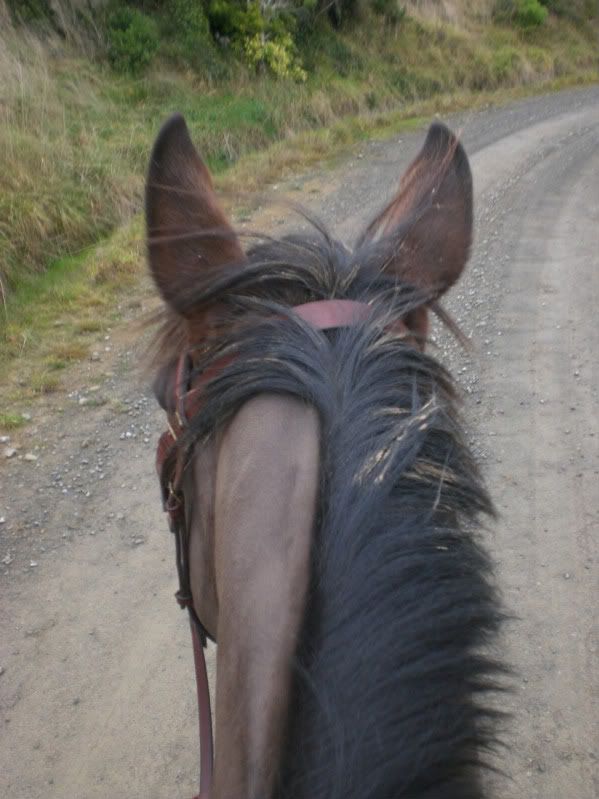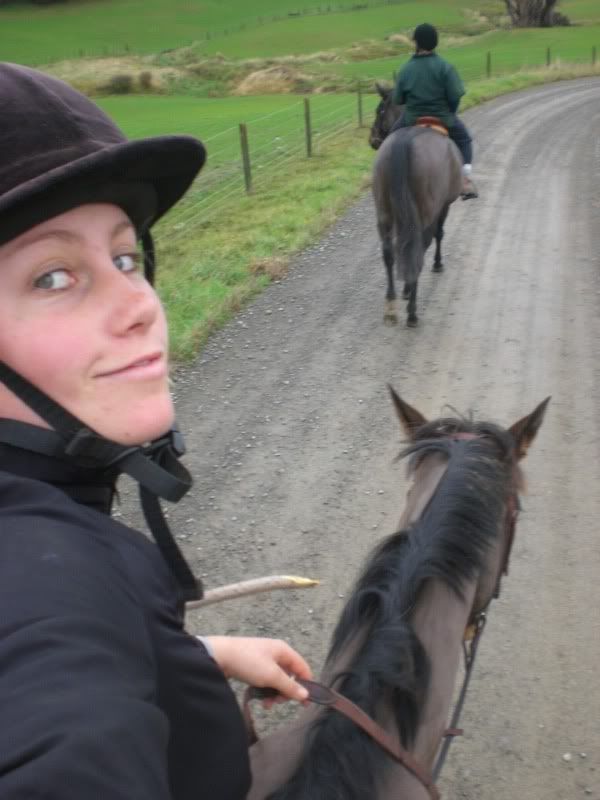 The instigator of course. Who else has a grin that cheeky??