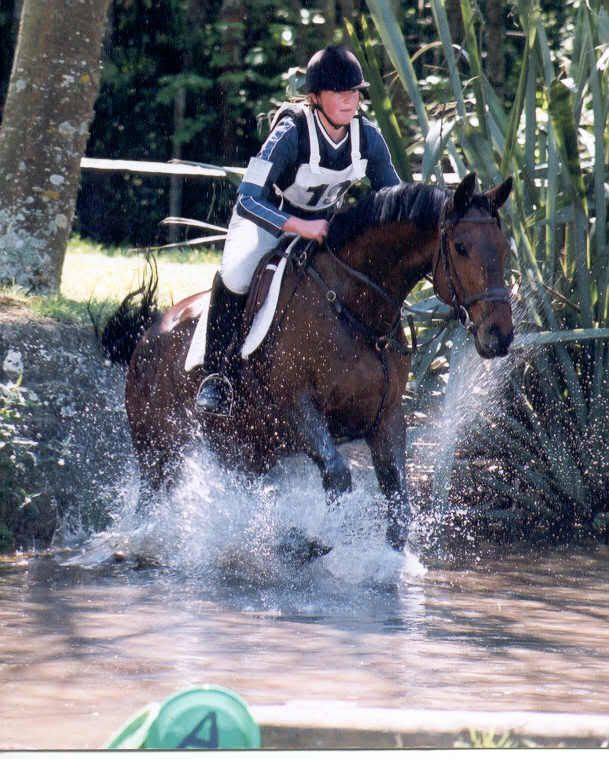 A bit of a time warp back to when I rolled as an eventer. That horse qualified for 1* but I never got the chance to compete in one on him. His name is Kruise and he was an unraced TB I brought of friends of the family, over weight and surly. Cool little horse with lots of ticker but a terrible jumper. Super safe cross country but unreliable as a showjumper.
Anyway, Happy holidays to all my readers. It's been an odd and confusing old year but the horses are great. Ging and Connie have both put in exceptional schooling sessions in the last couple of days and I'm making progress with Bill's issues and starting to pin point whats going on with her. I'm riding Ging in a rubber bit with hackamore combination and he loves it though is a touch strong which I never thought would happen. Normally he is ridiculously behind the bridle, but with the early warning from the hackamore, even when I need to back up my aid with the snaffle he isn't over reacting. He has put on a lot of condition as well, I wish I had taken pictures of when he first arrived but I have killed both my cameras. Figure that.
I don't show again for a long time really so there I have some time to really get Bill going and consolidate with Connie and get her a bit fitter and stronger. Ging goes back to his owner for the start of the next month for a while and might not come back as he is on the market but it's been a lot of fun to have him here. It would be totally weird to only have two horses here it would be our lowest numbers in a good decade haha! More than that even. Kate is looking really really well, fat and happy and shiny.
Good riding everyone, I hope you all had a lovely Christmas, and have a fabulous New Year.