The latest in riding fashions don't you know. Ha I'm a mess.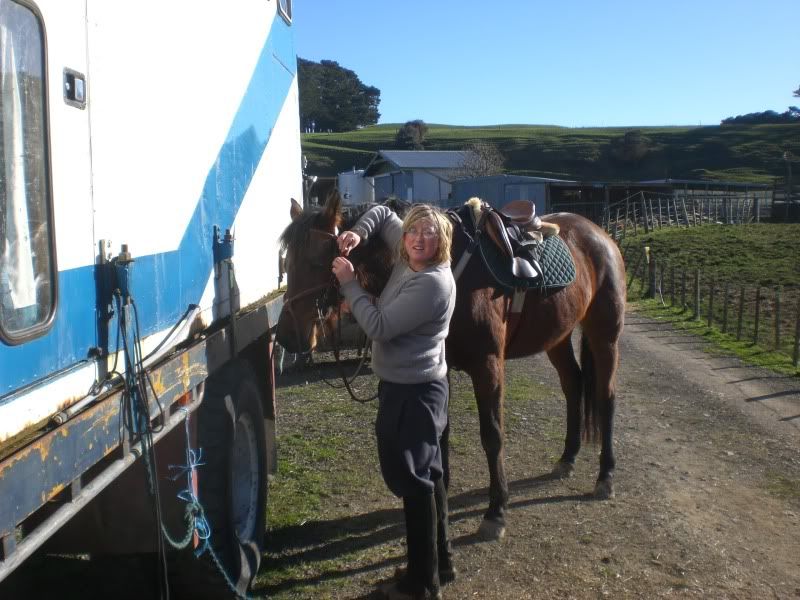 Diversion through neighbours open gate into the river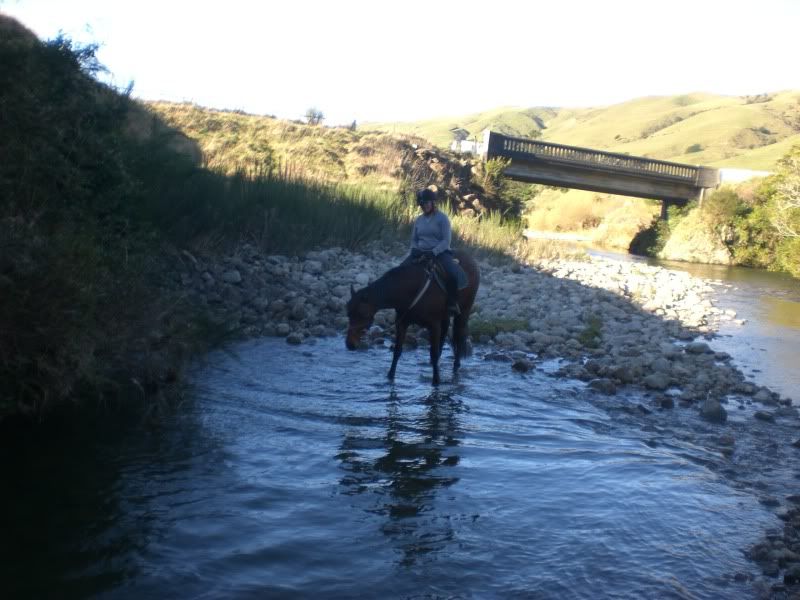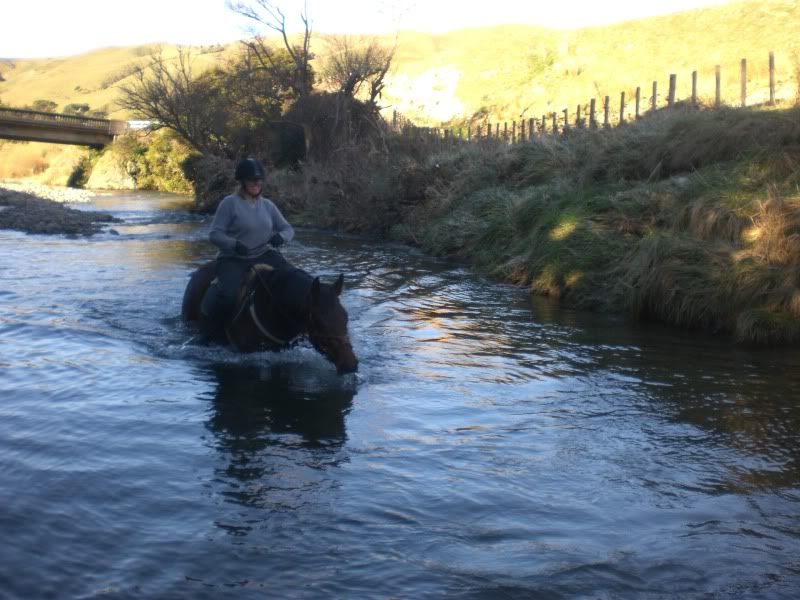 Up on top of the neighbours farm. it's like 30 minutes ride but it looks like we have completely abandoned civilisation. Connie was a bit of a tool doing a huge buck coming up a back and very nearly buring me. She was a bit pissy on this ride. Didn't like the fulmer probably but I had control which I think is more important than her being a bit pissy when we are on such steep country. She is also feeling pretty good obviously. By the time we got to the tops she was pretty well behaved. The photos don't show it well but the views are epic from up here.