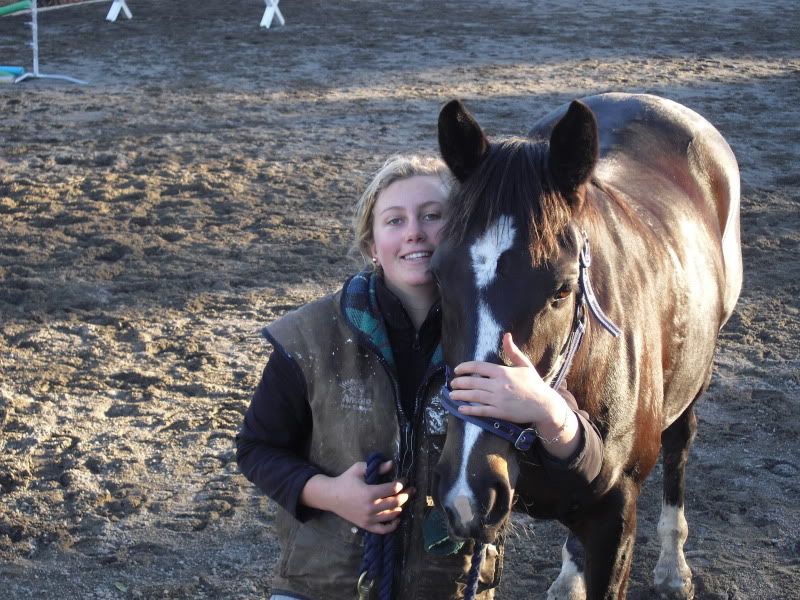 A Kim and Bill lovefest.
I took Bill and Rascal over to Valley View Stables to work on their arena. This is Bills first work session since her injury and she seems very sound on her sore leg and she coped pretty well seeing as it's her first time on a surface and her first time in a new place.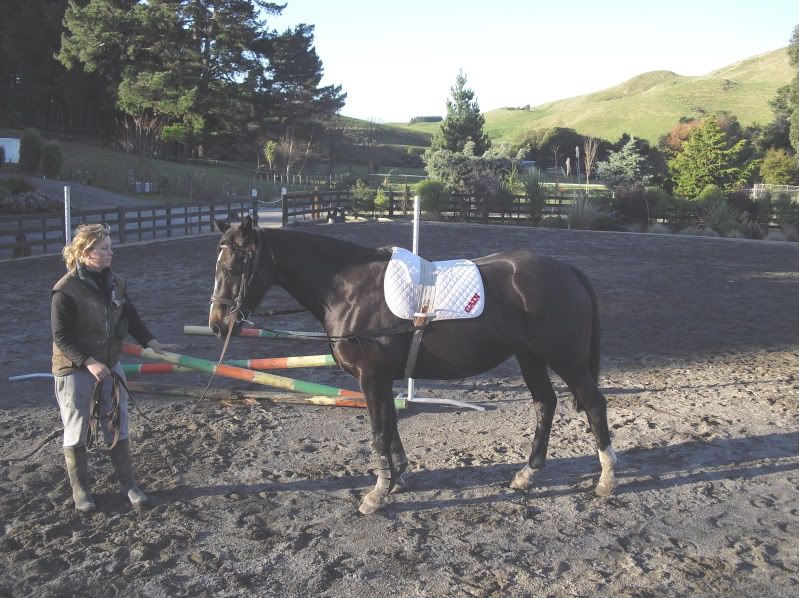 She was most shocked to see that other horses exist in the world, having never been away from the farm before. Kim lunged her while I rode Rascal. Lucky for me Valley View is just across the farm so I ride over and ponied Bill.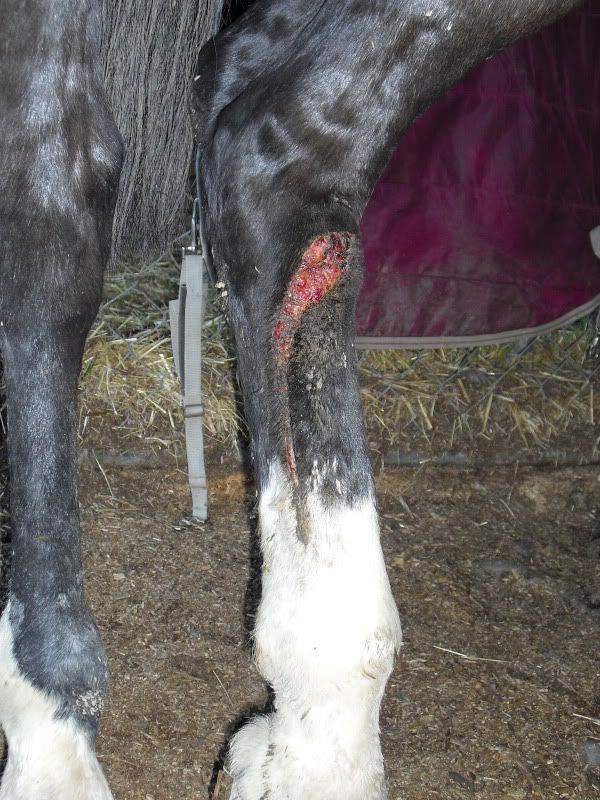 Her leg is healing so well!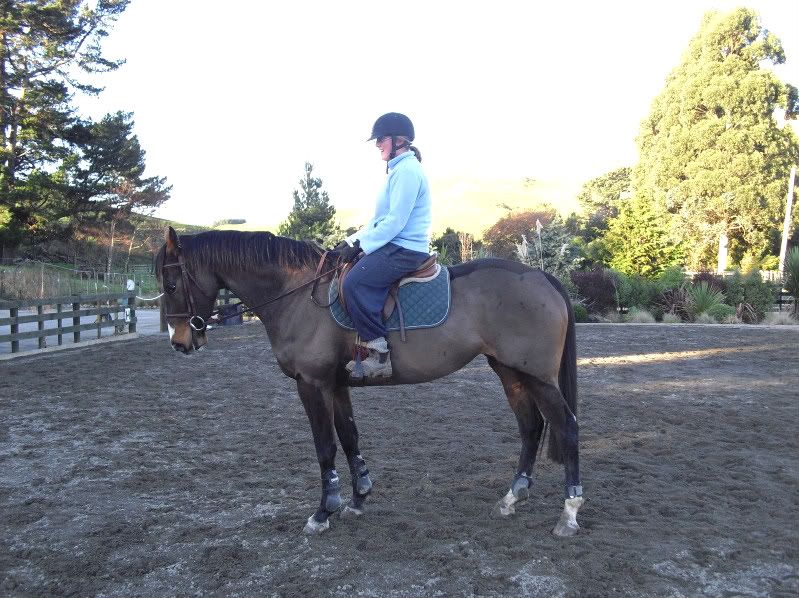 Rascal was also really good, she is really starting to get there in the walk and trot but her canter is still very weak, especially to the left so it's hillwork tomorrow. Still she is making very definite progress in the right direction.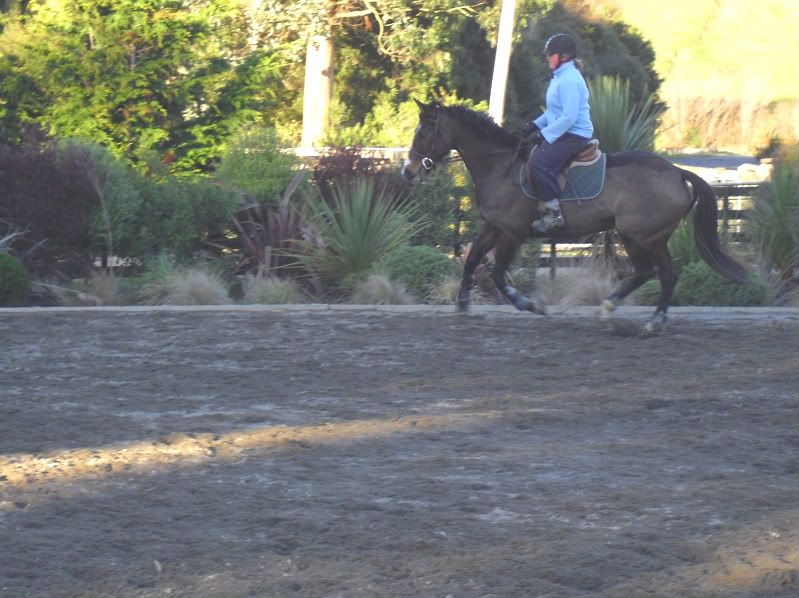 I can't resist a Cavaletti! Even in a flatwork session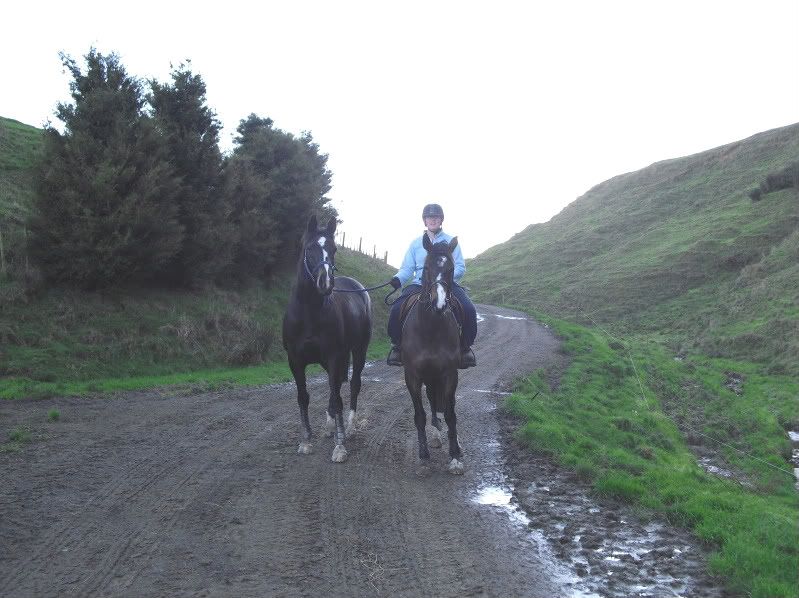 Heading home