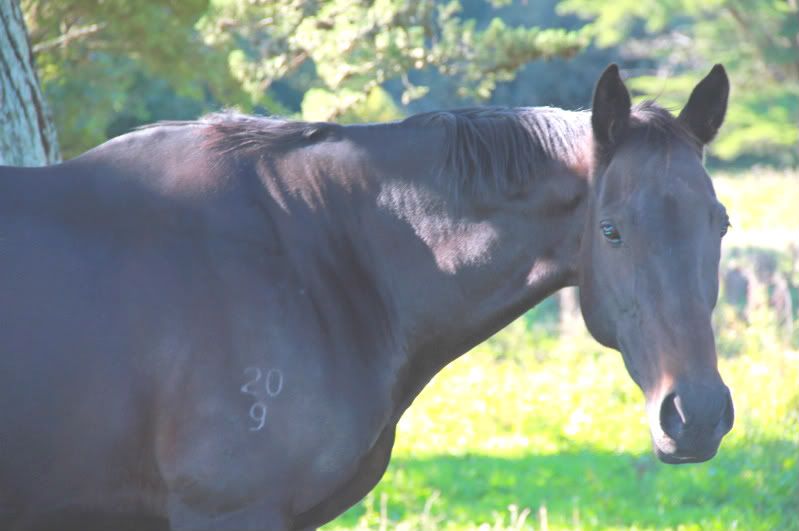 Ah Katie-pie you beautiful mare. I have been thinking long and hard about this horse for a little while now. After her injections she needs a week off, she jumps awesome for 3 weeks, and then starts to deteriorate. All of a sudden I go from riding a happy confident horse to riding a horse who is hurting doing the job she loves and obviously her enthusiasm levels plummet. It's hard on her nerve and it's hard on mine.
Ultimately when I weigh it up I'm paying a LOT of money to run a horse who is probably never going jump higher than 1.15m, money that I could be putting into a sound horse that could do the same heights and then some. It seems heartless I guess but I hate not knowing what horse I get heading for the end of her injections efficacy period and I don't feel it's fair for her. The ground was really soft this weekend she shouldn't have been sore but she didn't want to do the job. I retired her from the 1.10m class and late entered the 1m class. I went in knowing it was her last round ever and I was surprisingly cut up afterwards. She was even hesitant off the ground on the 1m and she feels like she is jumping to save herself. I know her arthritis isn't that bad on the x-rays but obviously her tolerance for pain is low.
She was clear in the 1m for first equal with all the other clear grounds and my big hearted mare go to finish her jumping career with a red ribbon. For now she is retired with the possibility of being put in foal in 2012. I don't feel like she owes me anything because she helped me get my love of showjumping back and having a good mare to move up the grades on meant that Connie moved up faster as well.