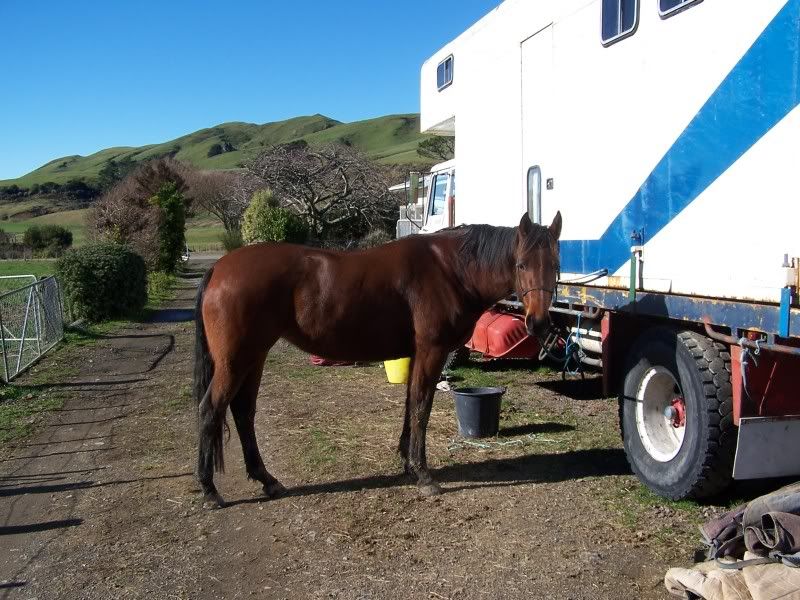 So it is with a heavy heart that I tell you all that my beloved Truckie is sold. I can't afford it and the parental units need some capital, so the old girl is out. We have had Truckie for around about 9 years and getting a horse truck was pretty much a life highlight. No longer stuck with a horse float with no room, sleeping in tents and scattering my gear for miles as I looked for the thing that was inevitably in the bottom of the boot of the car. Trucks have room for gear, and feed and hay, and a living area and I could take 4 horses. The luxury!!
Still all good things must come to an end, though I'm not sure how I will cope without it. So many miles I have traveled in the little truck. It was very noisy and a little smokey and and so slow. Every hill was climbed in third gear while cyclists and camper vans flew past. I overtook something once I think though I may have made that up to feel good lol.
Still the horses traveled well in her and I had many good nights sleep. On to the next i guess. Bye Truckie be good to your new owners.