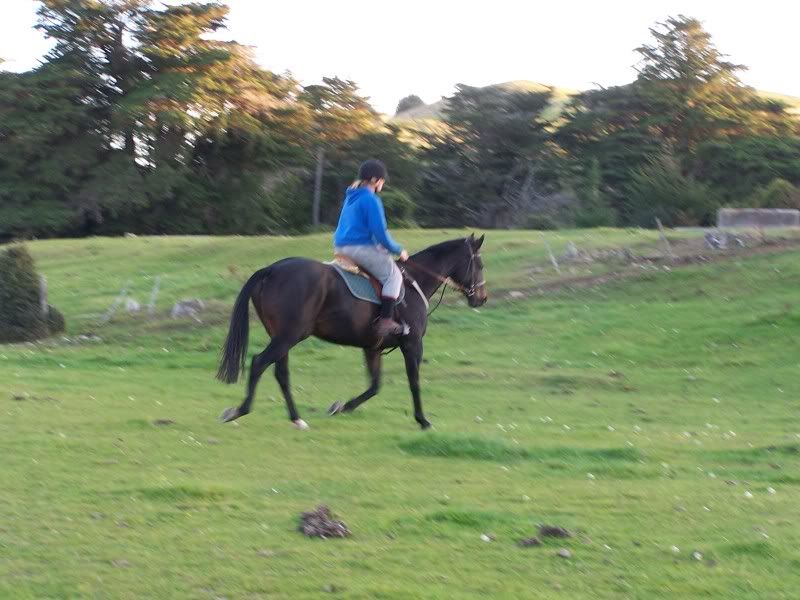 Well here we are. I have just deleted a blog I have had for over 18 months. I didn't even think I liked the stupid thing until I decided to delete. I'm not very coputer literate and I couldn't find a solution. Frankly, I would hate to be the cause of someone getting a computer infected with malware or viruses because of my silly little blog. I'm gutted people are even using blogs to target peoples computers. there really is no peace. A big thank you to Kate who pointed out the problem.
Still it isn't a bad time to restart, everything is sort of new, Bill is in work, Fred is gone and I have Kate, and my sister has just returned from Ireland full of enthusiasum and new ideas. Poor old Rascal (who is now Kims) has been hit by something of a kiwi/irish tornado. I hope to rewrite some of may older favourite posts, such as the couple I wrote about jumping technique, the function of boots and other such things.
Now I have to go out and spread word of my new blog I guess. I hope to reach all of the people whom have followed my blog, i had gotten up to a decent readership. Sigh. No big I guess onward and upward.