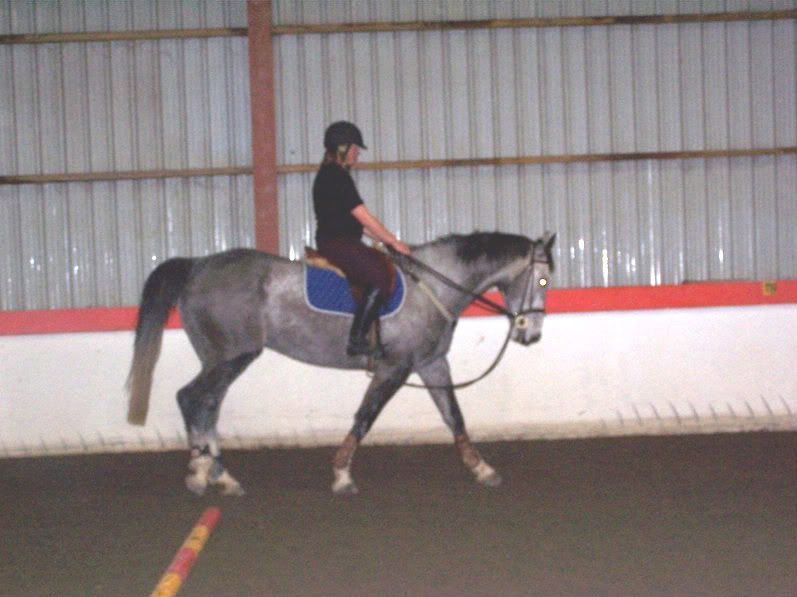 My sport loves draw reins, it's not often you ever go to a show and don't see a heap of horses in the warm-ups with draw reins. Many of the top riders do most of their warm-ups in them. I did notice at Danniverke, they aren't just using them but the are using them really short and riding the horses really deep.
I use draw reins fairly often but mostly they are very lose and certainly wouldn't hold a horse behind the vertical. So here-in lies my pondering. Maybe i'm doing it wrong and there is some advantage in using them to ride the horses in a deeper frame. You certainly can't say that Katie McVeans horses aren't beautifully schooled, but they are often out in draw reins and I was a little surprised at how short they were when I watching her working her 6yr old first thing in the morning. She definitely offered release but the draw reins were short.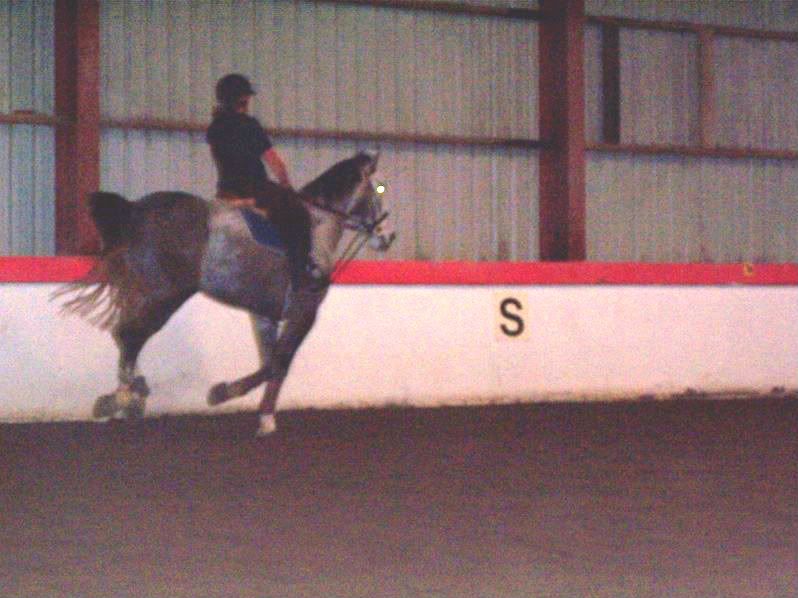 Obviously, there is variations in the skill with which they are used. I hate seeing horses just leaning on them, but most of the upper level riders despite the short length of rein, have soft necked relaxed looking horses. My sister reckons that the upper level riders are doing it to get maximise the impact o their workouts while limiting the work duration and thus saving their joints, but I don't really know about that. Just a bunch of ponderings really.
I made a complaint against someone who had really made their horses mouth bleed after seeing him ripping on three of the individuals horses faces at various times of the day and what a horrible experience that was. It made me feel dirty and criminal and there was really not a lot of interest in my story. They never went to see the horse but I maintain with that much blood (not blood flecked froth) there should have been visible wounds even after the mouth was cleaned.