This occurred before Horse of the Year so for my blog to appear in good chronological order you will have to wait to hear about HOY! Though I will let you know that it was very very hot and dusty.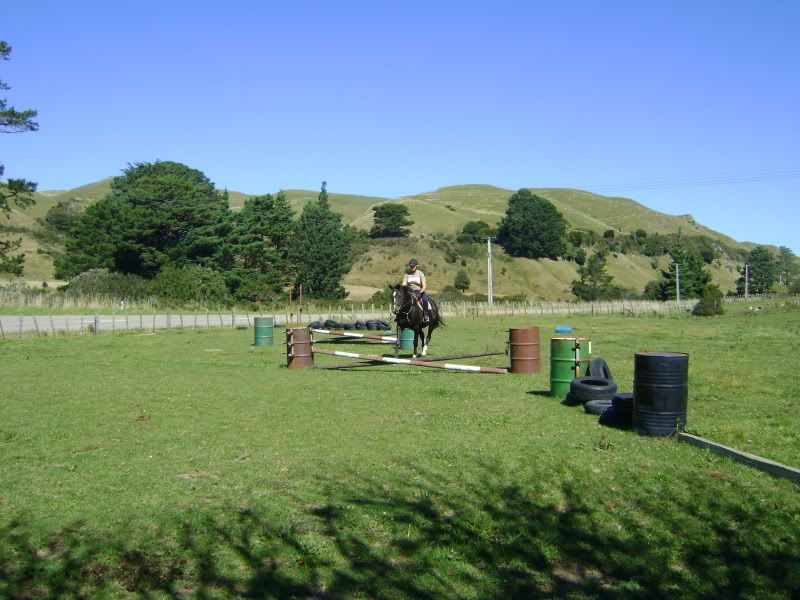 So I got brave and bill had her third "jumping" session. She started poorly though when she took off over a little fence about two metres early and took a real flier. I was scared by this and she frightened herself a little bit too I think. But with a slower approach she learned that it's a lot easier to get right to the base and pop over.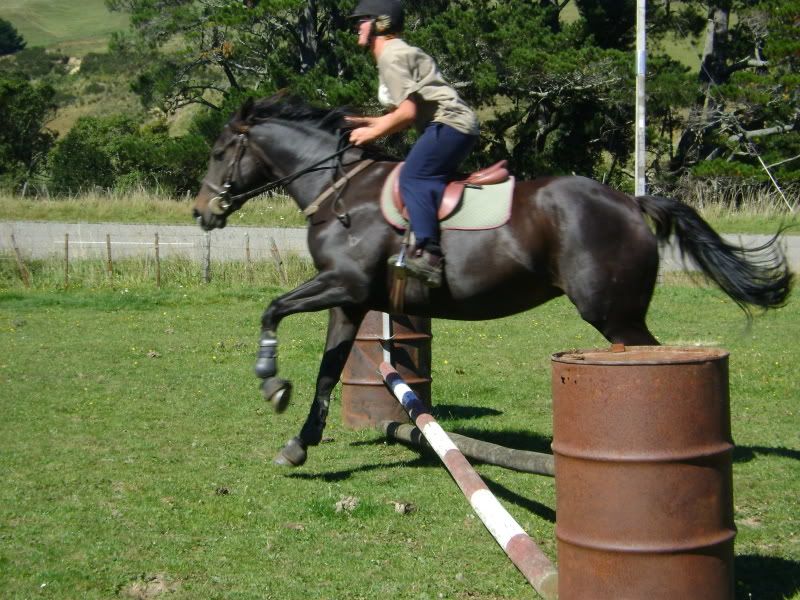 I worked really hard on staying out of her way as much as possible and never catching her mouth and I feel like this was the most relaxed session she has had because I didn't get in her way. Every so often she would pop over a fence and I would be like yup there is a some real power here.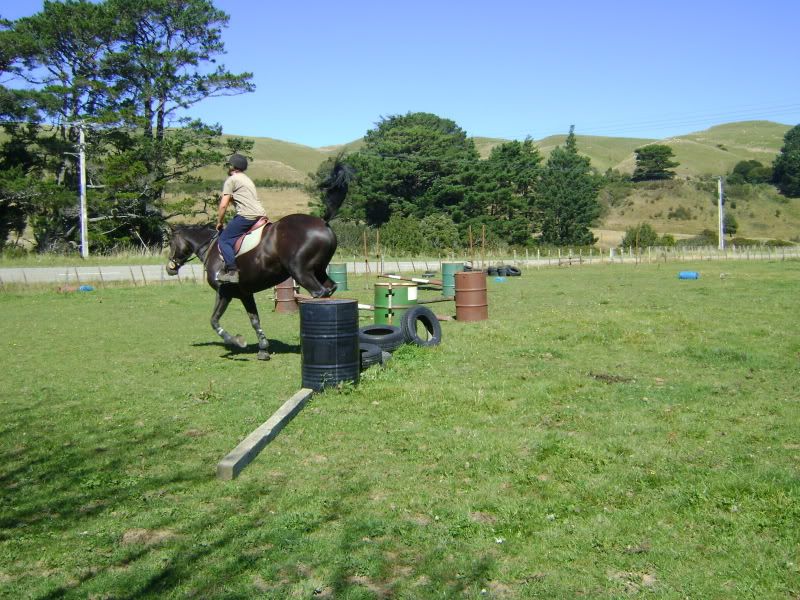 She was at all phased by the fences in whatever form they appeared, though they were all tiny. Soon she was trotting in, doing a tiny half canter stride and popping over the fence and cantering away really kindly and relaxed. I was pretty happy she was placing herself more at the base because she loves the long take-off and I want to knock that on the head quickly.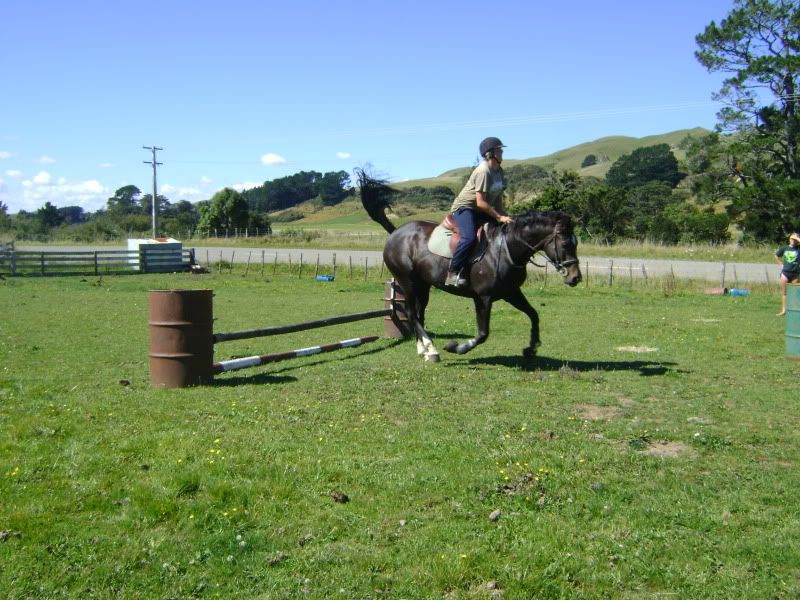 Still I couldn't have been happier with her. Now I really need to start getting her out and about more, have one jumping session a week and have her ready to stat next season :)