Apparently there is another massive storm coming coming complete with snow, but I'm pretending it's not because it's going to suck, especially as when the weather turns bad the cows start shooting their babies out at a great rate. I have heard some arm flail reports that it may be the worst storm on record. Truckie also failed it's COF so I'm a bit stuck here what with Kate needing to be at the vet in Bulls next Wednesday to get her knee sorted so hoepfully I can get it fixed in time or I need to start ringing peeps with a float. I'm also on a de-tox for a week eating only fruit, nuts and vegetables in a bid to get my appetite for simple sugars and meat under control/ as an exercise in food discipline. For the reader who commented I must be fit from riding and farming, I am quite fit when I'm running as well, but mostly my lifestyle just means I'm very very strong. No lady like shoulders here.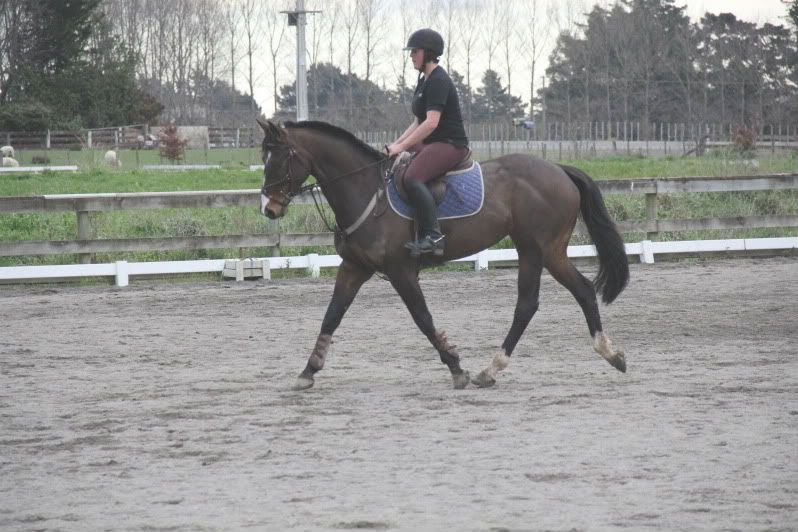 Anyway back to Tielcey Park. After Connie it was on to Rascal to have a bit of a jump around and she was really really good. When I first brought her she was a really nice horse. Never going to be a super jumper but a really good straight forward horse. Then we had some rough times, with injuries and Kim knocking her confidence, and now after a season of hunting I have that nice straight forward horse back and I'm starting to enjoy her. She is currently on the market but so far no one has called or emailed :(. Still the shows are coming up and having her around will fill up my day and also all saddle time is good for me at this stage. Hopefully she will showhunter really well and be my diesel donkey. I guess there isn't actually much to say about it. Even from bad distances she was always locking to jump and she felt good. Not super powerful but she isn't super scopey. She was just good and easy and grown up.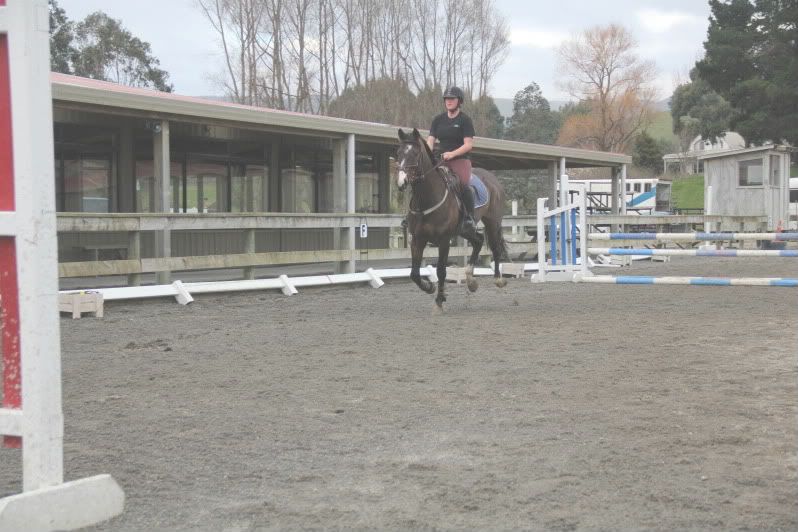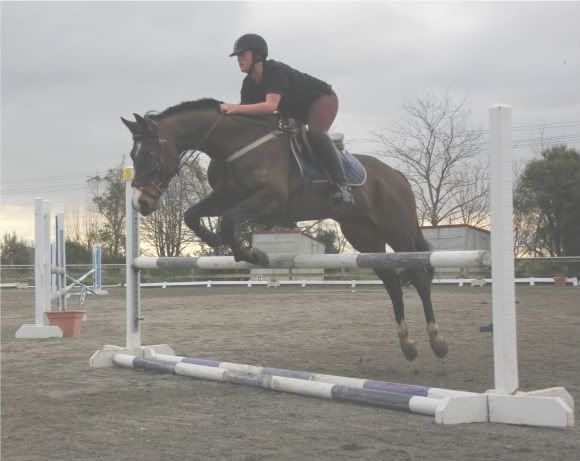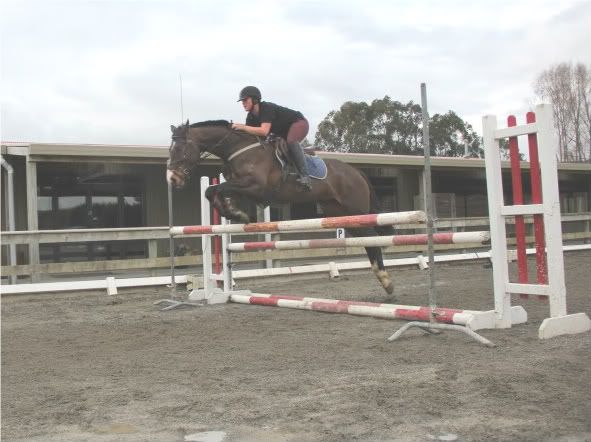 Kate only went for a flatwork session and unlike last time when she wouldn't focus and relax because of the jumps, this time she actually worked really nicely. She was lovely and relaxed and happy to be out. I hate not knowing if she is going to be sound for the season, but I need to get her fit and lame to take her to treat it, even if that doesn't really make sense.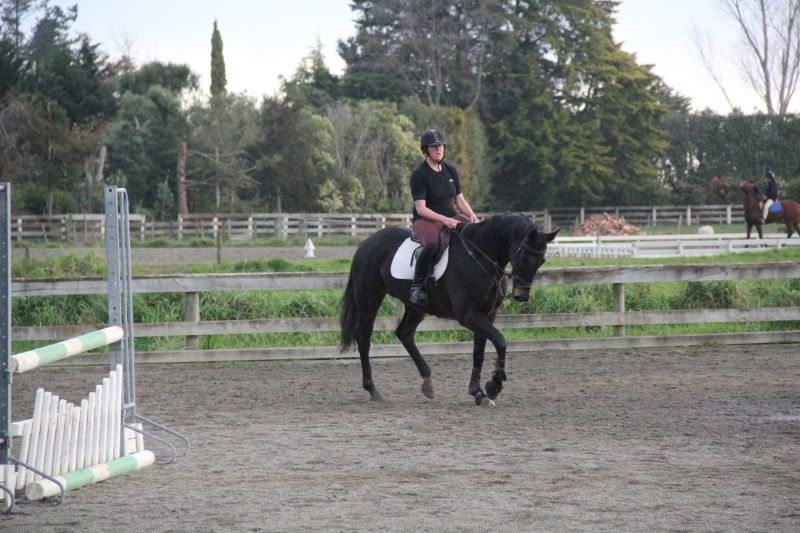 And then I let Kim canter around and jump some small stuff on her. They both love it, especially Kate. Please let her knee be fixable and let me have a good season on this lovely lovely horse. She owes me nothing at this point but I love jumping her. I paid a lot of money for her to only have two seasons, but she made me brave again, and got me showing, so really I owe her more than anything. Riding her is like riding a ferrari everything happens so quickly and lightly and she is so good for my riding. She is a plain jane, but she feels amazing. I wish I could send you the feeling of a big fence on that horse through the pc for you to enjoy.