So Bill at the tender age of 6 and a half finally made it off the farm like a proper grown up broken in horse. No one can say I produce them too fast!! She loaded really well onto the truck and traveled to Teilcey Park. She arrived with massive sweat puddles under her and she was a little wild eyed but she had traveled really well and then quickly relaxed into standing in her yard and eating hay with her buddies Connie and Kate. She didn't even care when I took the others away one at a time to work them. Connie was more of a knob.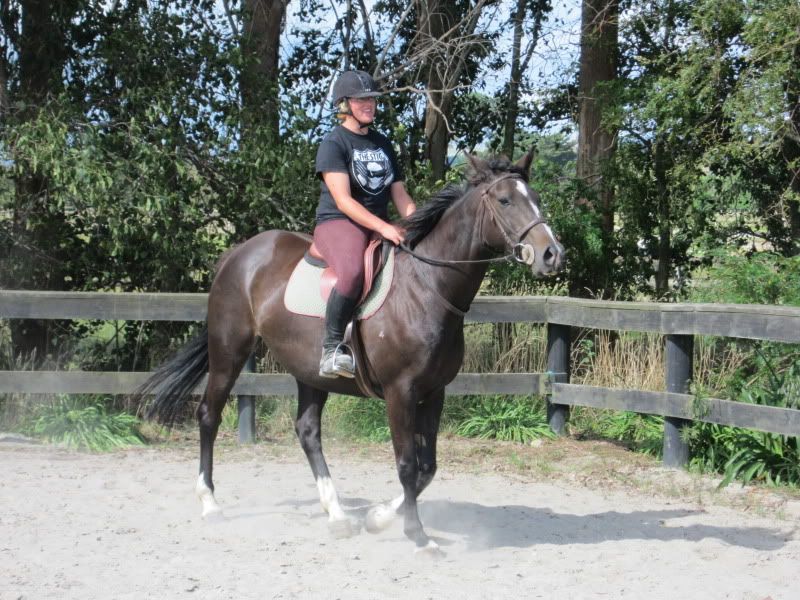 After I had worked the others, I worked Bill in the little 30x 20m lunging ring. I didn't want to work her in the big ring because it's huge spooky and the ground is hard! The lunging ring looked much softer. I lunged her for quite a while to let her shake of the nerves some. She was mostly upset by the sounds coming from the indoor arena and wanted to scoot away from them. I sucked it up and got on and had a walk and trot around for 10 minutes and pronounced it a successful first outing.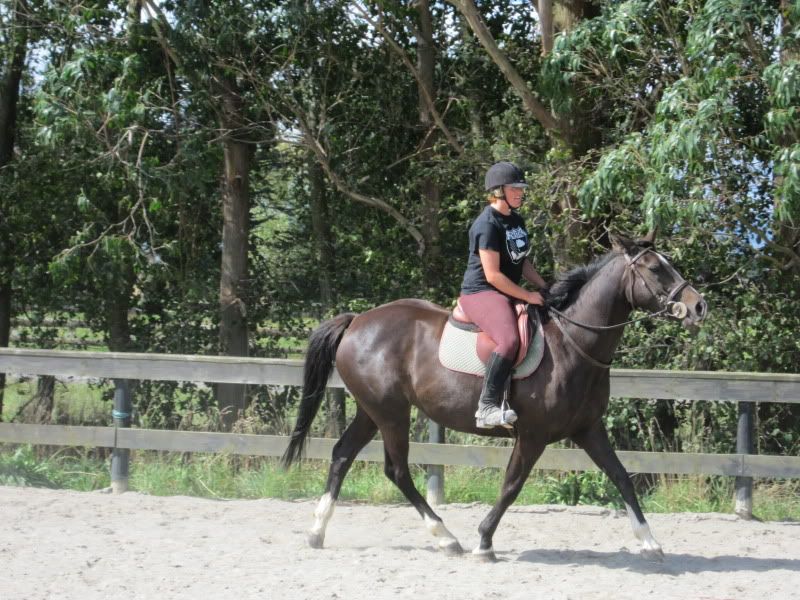 I did wonder if she would be naughty to ride after the stress of her first trip but she walked straight on which was awesome and though she arrived home in another sweaty mess, she again traveled well, so I was rapt with her.