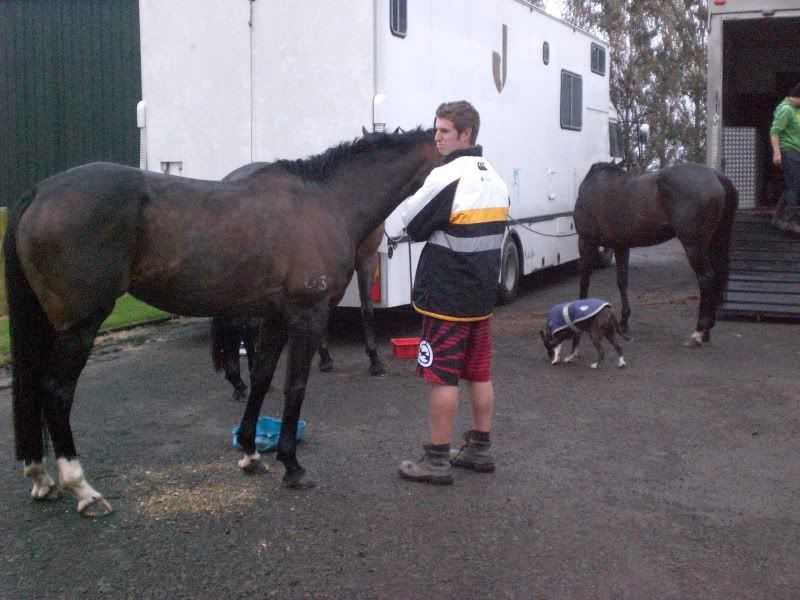 I'm not really sure why it is, but I have definitely lost momentum this season. Having ages between shows doesn't help, and the injuries neither because you get out of the habit of working them. That and they are all full of beans like it's some sort of spring rerun. It took me an hour to get Connie going nicely the other day and to stop bucking and trying to bolt. She isn't malicious just so full of herself. I hate having to ride the snot out of them but I always ride until they are going kindly and if it takes an hour and a half so be it. Unless of course I'm struggling to keep my temper, then I just get off because there is nothing to be gained from that. It's a crappy time of year, I'm so full of food from Christmas still, motivation is low and I'm having a bout of poor health (I should go see a doctor but I'm terrified of doctors so it will be interesting to see how this goes down.)
I guess one thing that really bothered me, was realising that the chances are I wont make HOY again this year. I should put entries in soon if I'm going and so it creates a dilemma. Do I really think I will be jumping 1.20ms by the end of the season? The pessimistic side of me thinks it isn't possible- no way no how, the optimistic side of me thinks it's a possibility. The 10cms from 1.10s to 1.20s is a fairly big 10cm. Not as big as going from 1.20s to 1.30s of course but who knows. There are only 5 more NZEF shows before HOY, so it feels like not a lot of time. I know Kate has jumped that big before so it's more likely on her, but I don't know how much longer she is going to be off with this skin thing as it's not improving, though it isn't spreading any further either. The vet thought she might have a suppressed immune system but her selenium, copper and cobalt levels were all normal so he is confused.
The Daniel Meech clinic is in 5 days and I'm nervous about that. I always find going to a new instructor incredibly nervewracking. I'm always worried they will just say "you might as well give up". Of course they wont they never do because I'm paying them. Maybe I can do it though if I work really hard. I just need to get motivated again and get fired up. I sort of want to send Bill away to get her going again because I'm not sure I will ever find the time, especially now I'm working Rascal as well. I'm sure I will et back into the swing of things and I'll just have to play it by ear I guess. I'll decide about HOY after Levin.