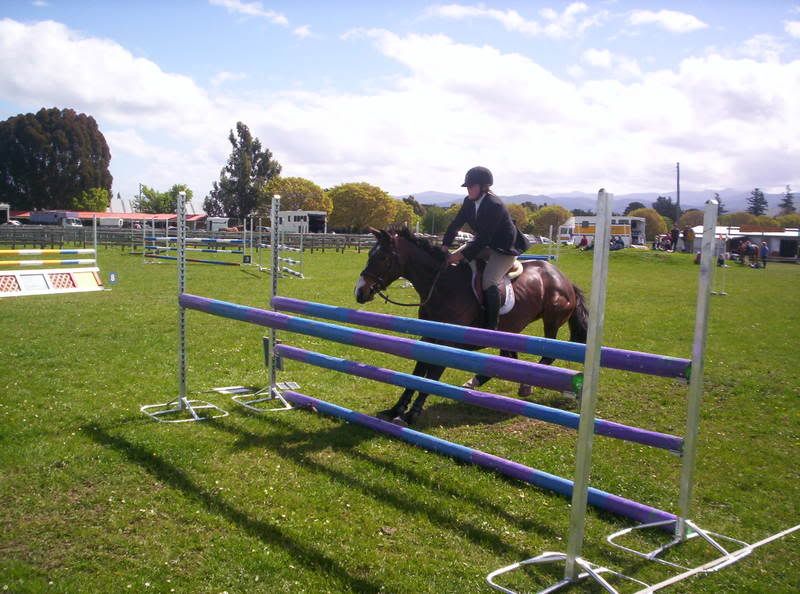 If I'm honest, and my friends will tell you I often am, I would say that the loss of my relationship of the past five years has really rocked my equilibrium. I know that this is THAT relationship of my twenties that doesn't last but I did think I had found my forever partner only to find that this is not the case, because he doesn't love me anymore.
I have always dreamed of being a top showjumper. I have a myriad of skills that I can do OK. I'm an OK artist, an OK singer, I'm an OK scholar, and an OK athlete. I'm your general over achiever. My friends hate me for my ability to turn out an A worthy essay in only 3 days, and thats at post graduate level. The only thing that my passion has ever lasted for is riding. there is something about being on the back of a horse that makes the world feel ok, despite the fact when I'm not riding it all feels a bit broken. I'm a good rider. I'm a really good rider. If I believed in myself more I could be a great rider. I have a shit ton of feel, great timing and a natural eye to a fence. But I always second guess myself.
Sometimes it feels like I have given up a lot for my riding. I'm isolated from my friends, have made no effort to further my career, and I'm working for, and living with, my parents solely so I can ride. And without their steadfast support (despite my lack of results) I couldn't do it at all. I'm blessed to be in NZ where I can afford to even compete like I do. I could never afford it in the US or Europe.
This season is the litmus test. If I can't make an improvement this year- either jumping 1.30m or having a good showing in the Amateur series I;m going to sell all but one of the horses and probably go back to school, knowing that at least I made a shot at my dream which is more than a lot of people can say. Anyway, the whole point of this longwinded and wine induced post, is to share a poem that right now when it feels like I'm broken into a million pieces helps me keep looking forward.
When things go wrong as they sometimes will;
When the road you're trudging seems all uphill;
When funds are low, and debts are high
And you want to smile and have to sigh;
When care is pressing you down a bit-
Rest if you must but do not quit

Success is failure turned inside out;
The silver tint of the clouds of doubt;
And you can never tell how close you are
It may be near when it seems so far;
So stick to the fight when you're hardest hit-
It when things go wrong that you must not quit.

"Don't Quit"
Author unknown