So I thought I would introduce the team for 2010 even though you should know them by now! Still I guess it updates for the Newbies!
Connie- La Bella Vida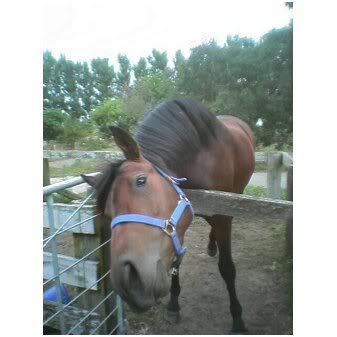 It seems strange to say but Connie starts the season at the head of the team. She is an 8yo 16.1hh Andalusian/TB that we bred ourselves because we had a mare and the stallion was both cheap and nearby. Connie is the first horse I have produced from a foal and I'm really pleased with her, she is such a nice girl. She is a little unorthodox in both her movement and her jump, but she is efficient and gets the job done. I can rely on her to try. And she isn't spooky or phased by much. She is a dragon in the yards and picks on the horses around her so I have to much she she is in the middle of the group. It's funny really because she is bottom of the hierarchy in the paddock, it's like she knows they can't get her. She can be a little lazy and most of my work with her involves getting her in front of the leg. If she makes it to the first show (what with my lameness issues with the wet conditions) she will be in the 1.10m class the first day and then the Amateur class which is 1.10m-1.15m. Fingers crossed!
Kate- Katie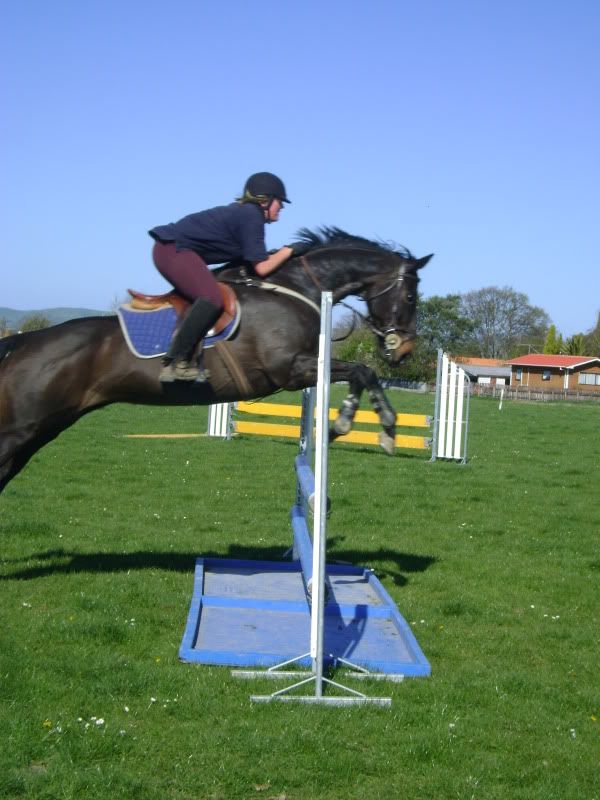 Kate is an 11yr old 16.2 and a half hh TB mare of old school American breeding. She jumped to 1.30m with her previous owner and I have owned her for 15 months. I have jumped her to 1.10m and she is a super jumper. Her flat work has come a long way in our time together but I still don't trust her enough over feces. Still I think it will come together, we just need miles together. If she is over her abscess at the first show she will do the 1m class and the 1.10m on the first day and then another 1.10m class the next day. She needs a new showname though! I hate Katie. I'm thinking Kentucky Kate what with her dam being Kentucky Lady. Thoughts??
Rascal- Lynchberg SP
Rascal is a 7yo 16hh NZ sporthorse mare. She is a super cutie who loves the high life. being clean and eating and being a general princess. I brought her from her breeder 2 years ago. Her career has been riddled by injury but I'm optimistic that this season she will do a bit more. The goal is to get her going really nicely as a hunter and hopefully sell her off-shore. She is nice enough, I just need to overcome a little physical weakness and some confidence issues she has. If she goes to the first show she will be doing the 70cm hunter class and a 90cm class each day.


Bill- High Voltage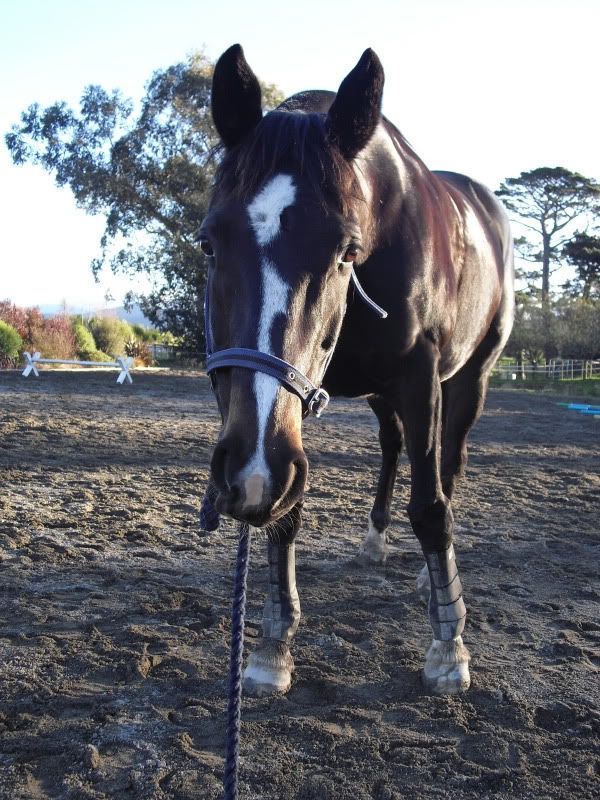 Bill is a 6yo Dutch Warmblood/TB mare out of my very favourite horse. She is really well bred and has lots of potential now I just have to get her out. She is broken in but after a massive injury to her back leg and now calving having started she will have to wait. I hope to have her out at some small shows before Christmas.

Fido- Trademark SP
A 7yo 16.1hh New Zealand sporthorse, he is by the same sire as Rascal. I don't own him but have him to kick around a few 1m classes for a while and I owe his owner so many favours because she has done so much for me, I can't say no really. He is an excellent field hunter and was really good around the farm and it's all more ring miles. I really need as many competition hours as I can get.