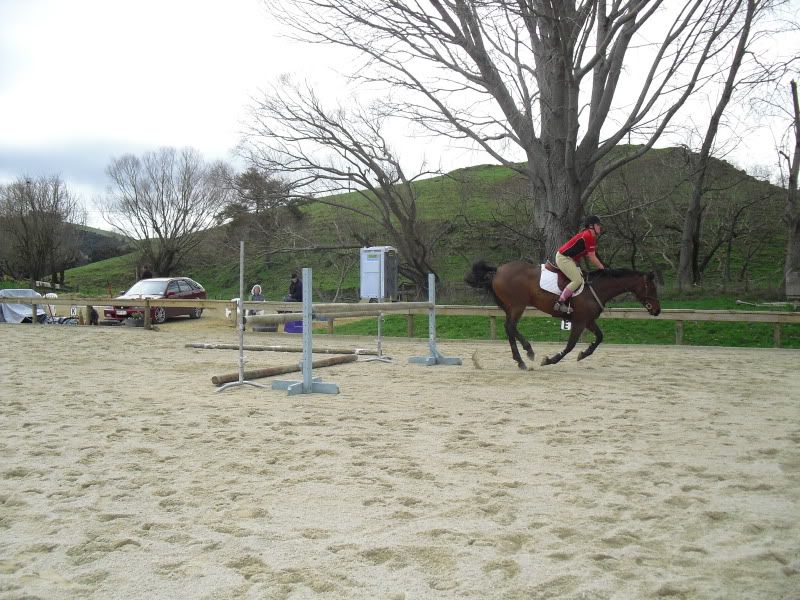 So today after a half day of work I blasted down to Panorama Equestrian to have another lesson with Mr Cashmore. I was of course horrendously late, but it turned out no to matter because instead of riding three horses I only rode Connie. Rascal and Bill both have abscesses in their front right hoof and Kate is still off on her sore foot, especially as she has been having a mad gallop around. I'm waiting for the farrier to come and have a look and we will see what happens I guess. Not good though with only 3 WEEKS until the first show. Haven't done my entries yet either! I'm not sure what classes I will even do. Amateurs for Connie should be a go.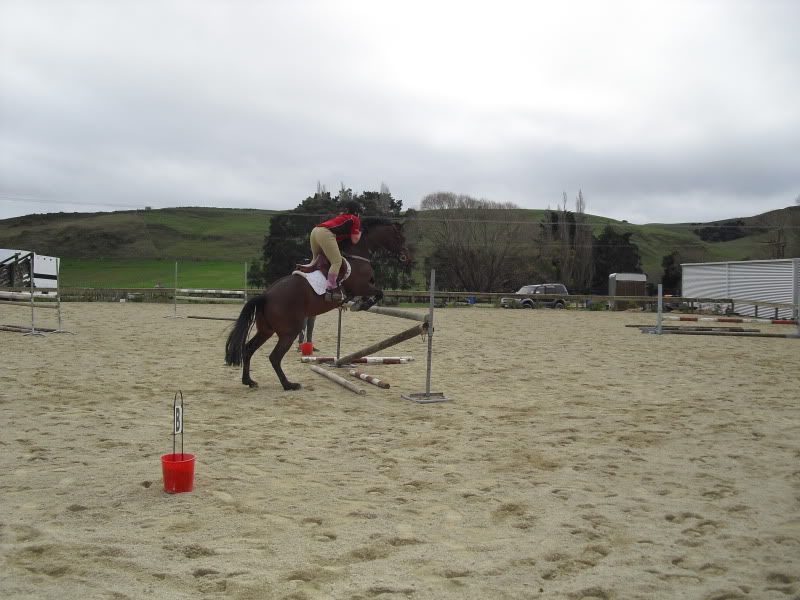 Anyway, had a fairly quiet warm up just trotting around, few circles and changes of rein. Then Grant was all 'ok go jump the course'. It was set for my friends horse who is freaking amazing so it was probably to big for me but one of the doglegs was a small upright to an upright of about 1.10 so I cruised round and popped down there, even though I knew he was kidding. It's just that Connie is so reliable and awesome and I love her. Then I jumped the outside line which was a nice 6. I'm starting to get more feel for that more packaged canter. It definitely felt easier and more natural than the clinic before. I was also heaps more confident, knowing that she would jump well from the slower canter. She is really jumping across her fences as well. The new saddle must be working because she feels really good. Though for sure the hunting has really helped to get her forward.
Then we did the course above- minus the 6 stride line- starting over the oxer on the left hand side. The first time I got too long to it and she went from a long spot but still cleared it by heaps. The next time I waited and got that extra stride and she jumped it super and so we carried on and finished the course. The final dogleg 5 stride to the last fence was quite long but because I moved on it early it came up really well. I guess despite spending the last two weeks on hill training and not schooling I have miraculously gotten more organised lol.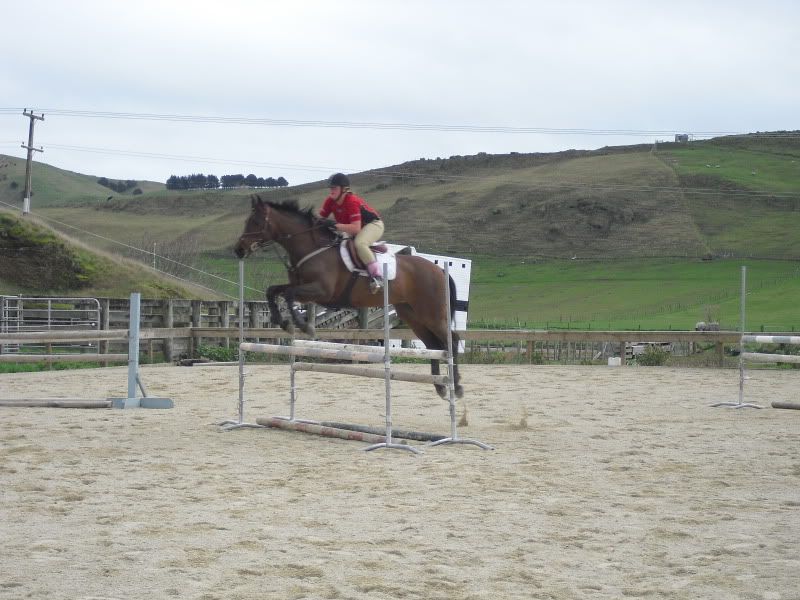 And then we called it a day. Grant had a pretty nasty flu and was tired as and really it had gone well. The homework is to really work on the schooling- extensions and collections and leg yielding, as well as jumping a few bigger jumps and maybe some big grids.